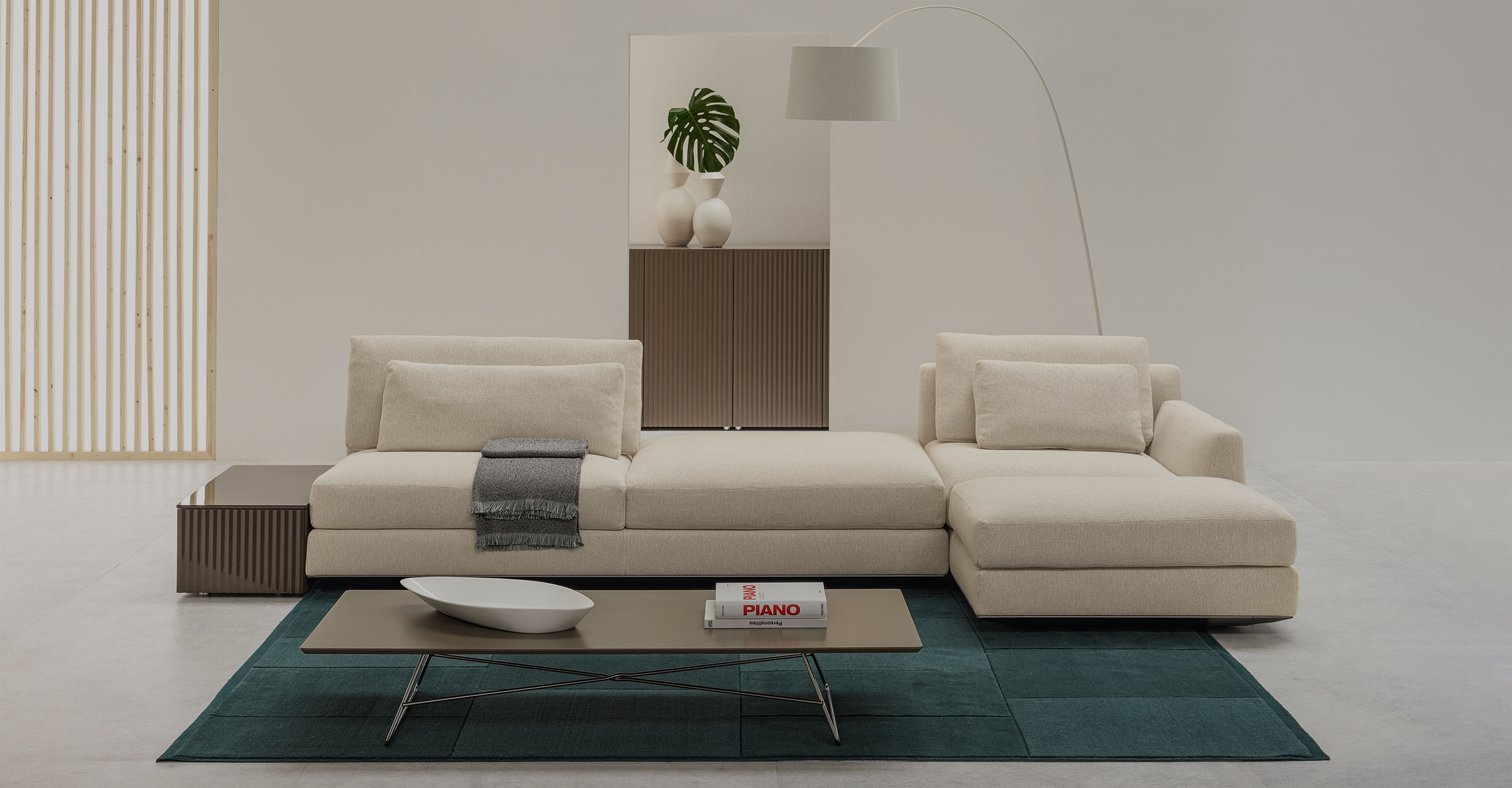 Download price list and cad models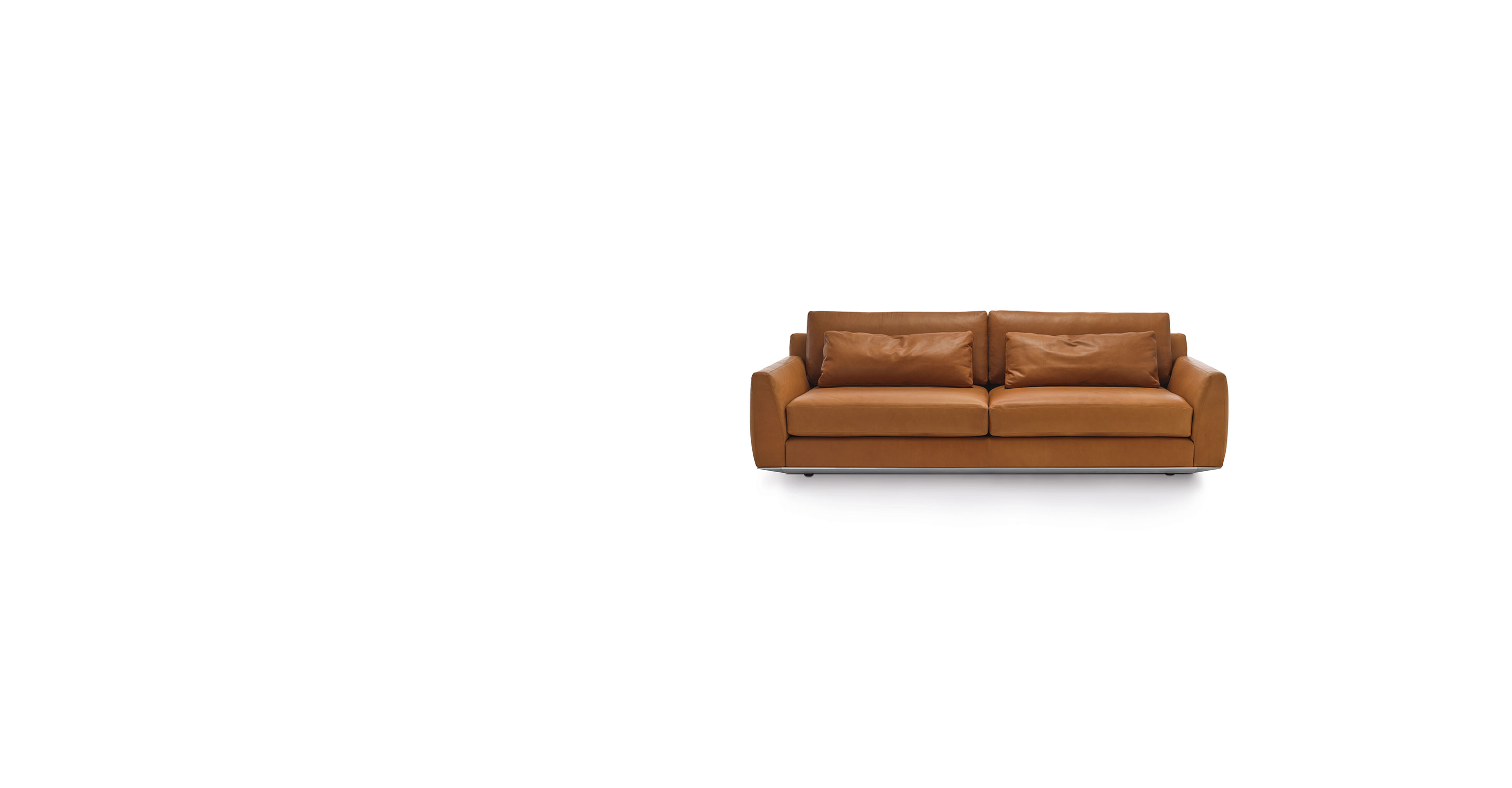 The sofa rests on an elegant and lightweight aluminum base to which the armrests and backrests are applied through a bayonet coupling mechanism. This solution makes it completely dismountable, facilitating transport during delivery and installation. In addition, Ellington has completely removable covers and being able to break it down into pieces makes it easy and quick to remove and clean the cover. WATCH THE VIDEO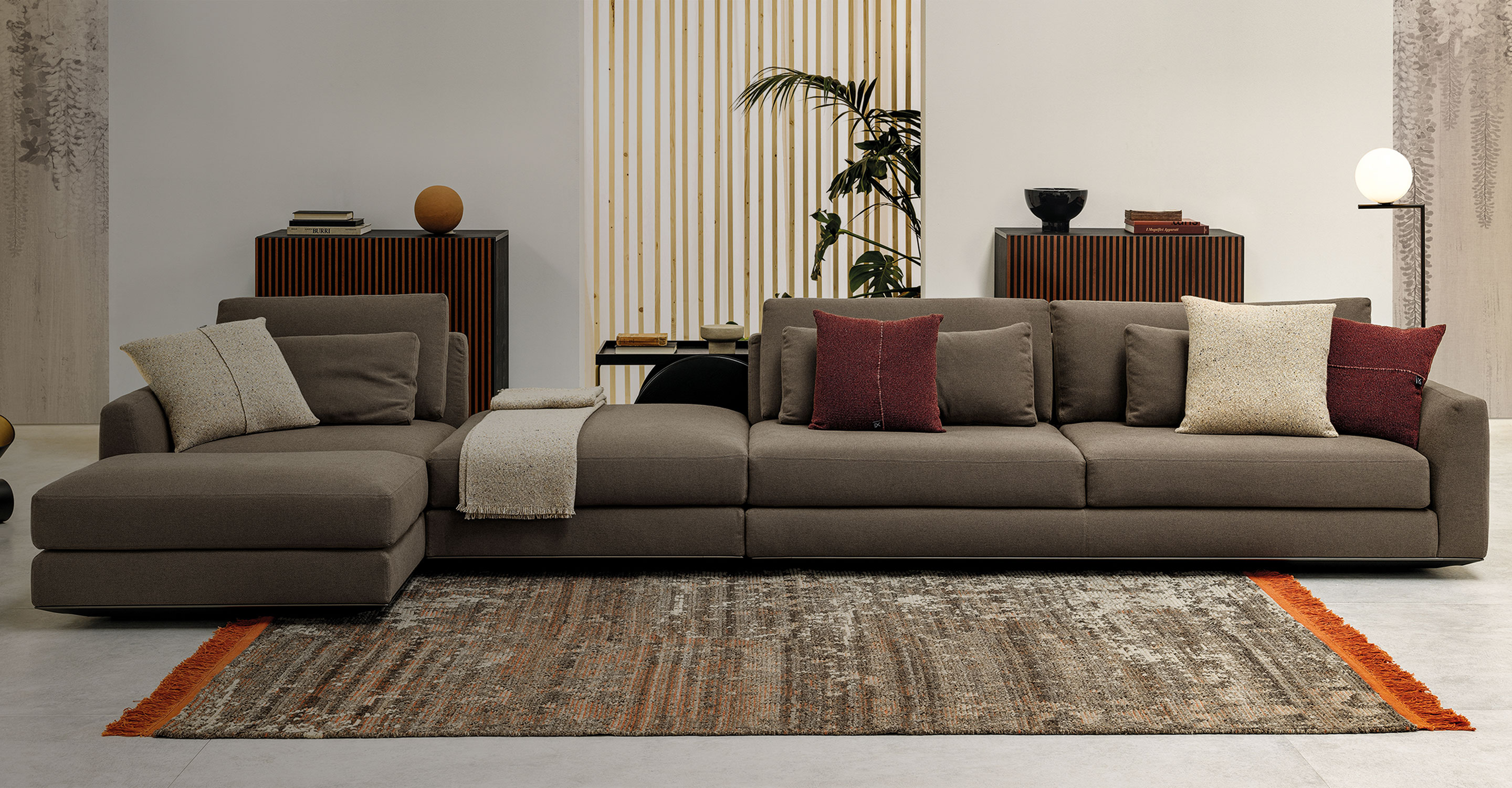 Ellington finds its place in both modern environments and homes with a more classic feel. The volumes are carefully designed and the proportions are balanced. The sartorial tailoring of the upholstery and the exquisitely crafted details give it an allure of refined elegance.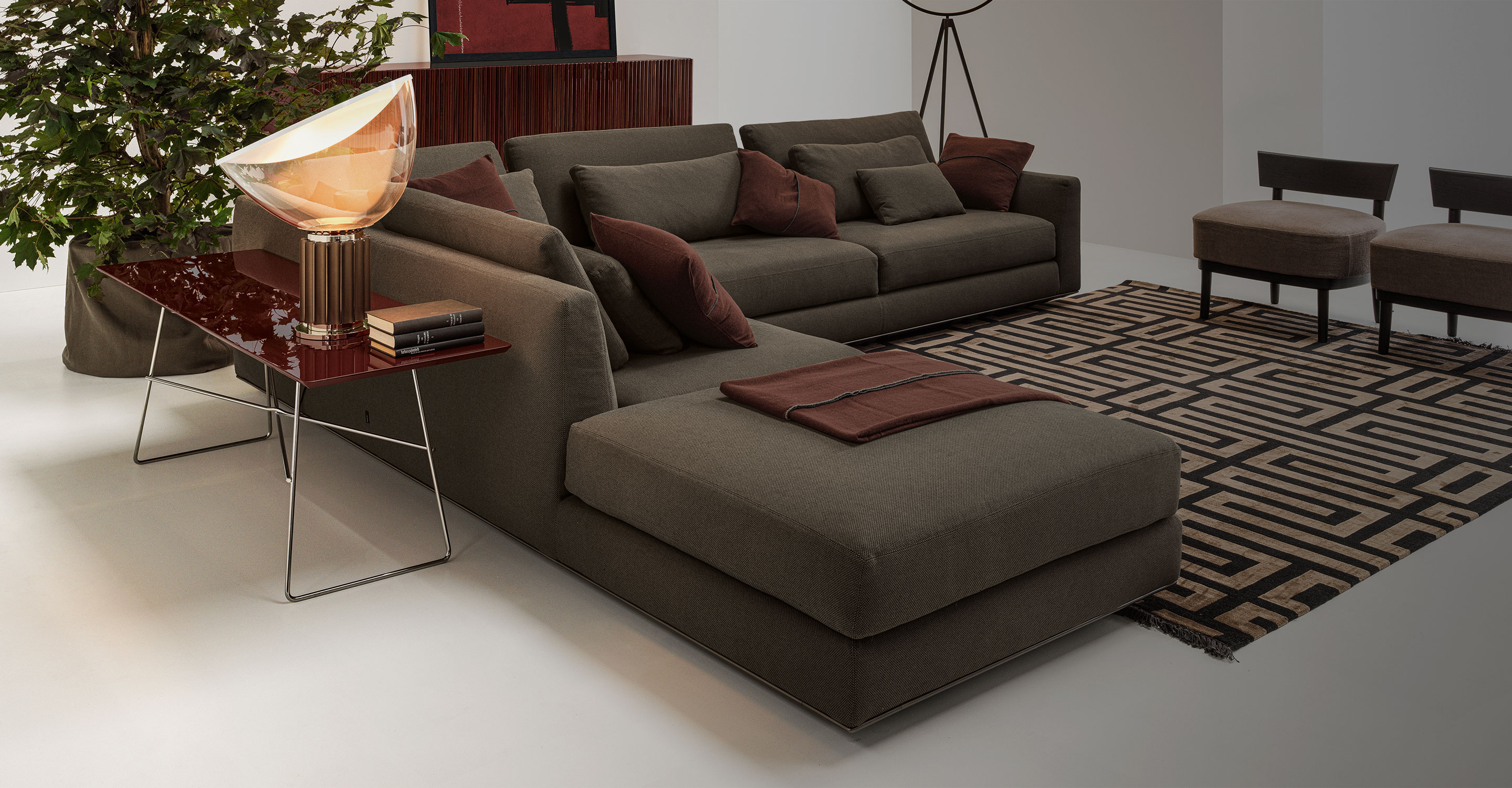 The modularity of the system is expressed through 31 modules that allow you to create numerous compositions to meet the needs of conviviality or relaxation. The enveloping comfort of the cushions and the lightness of the armrests distinguish the aesthetics of Ellington, which is suitable for all living settings, from residential to hotelerie.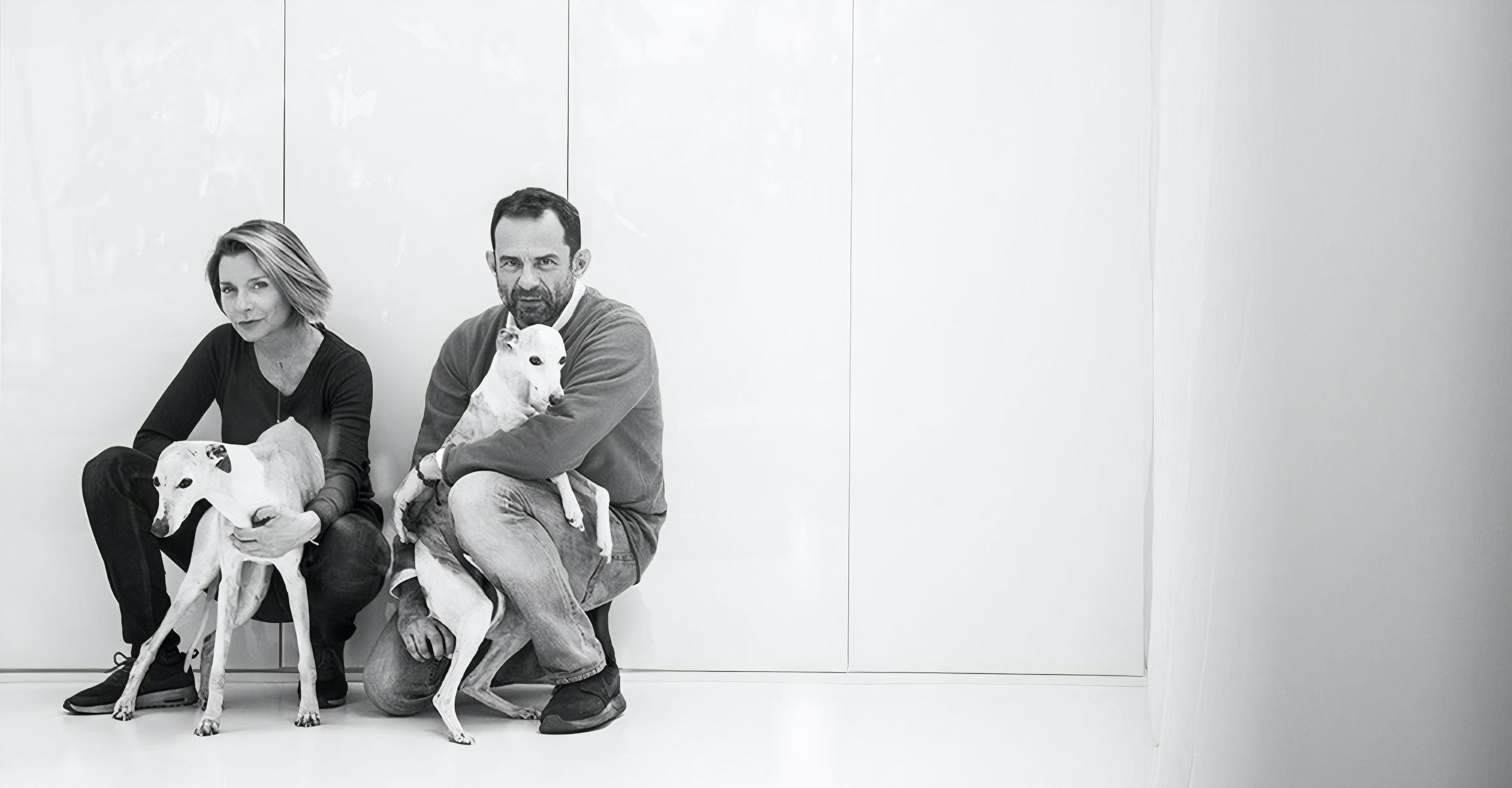 Ludovica + Roberto Palomba
Their distinctive hallmark has emerged from the capacity to combine a contemporary vision of society and user needs, with an extensive knowledge of the historical and cultural roots of design, producing results that blend the past with the future. This unique and personal approach makes them particularly sensitive to issues about function and the need to create long-lasting products.